Spring is finally here, and with it that grandest of school traditions, spring break.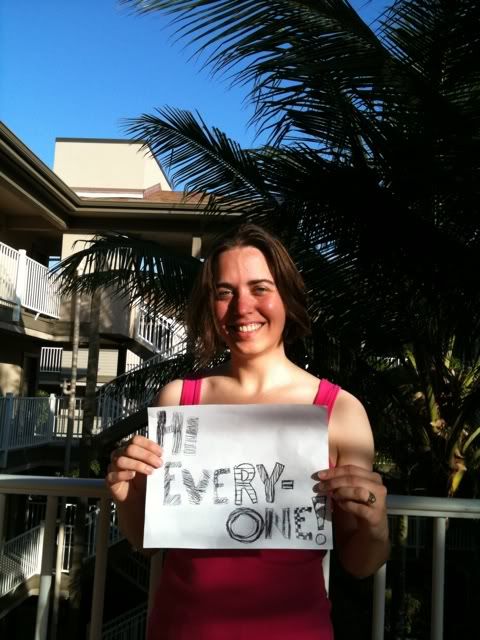 Yes, it's me!
With my kids still in elementary school, spring break is family time, a chance to relax and unwind after the long winter months. (For some reason it always seems to take forever to get from December to April, doesn't it? Or is that just me?)

Anyway, our usual spring break is typically close to home, with maybe a couple of day trips around the area.

Not this year, though. This year, we went to Hawaii.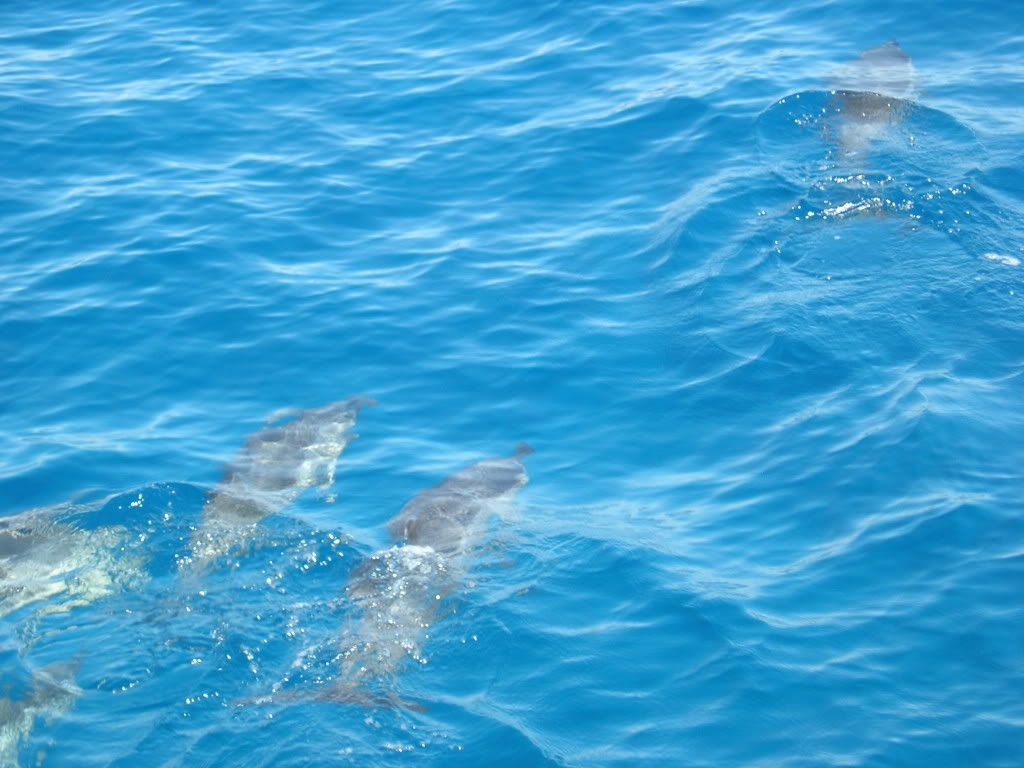 Spinner dolphins racing our snorkeling boat

The trip had been in the works for a couple of years, but it still didn't seem real to me until we were on the plane headed for Maui. Even the last few frantic days of packing weren't enough to convince me I'd be spending the week in a tropical paradise.

But once we got there -- oh, bliss! Best vacation ever. Warm every day, so many new experiences, fun time with family (including my parents, which made it even more special). We went on a snorkel tour to Molokini and saw spinner dolphins and sea turtles; we visited Mount Haleakala and got stamps in our National Parks passports; we took in a luau and lazed around the pool. I actually have a tan line.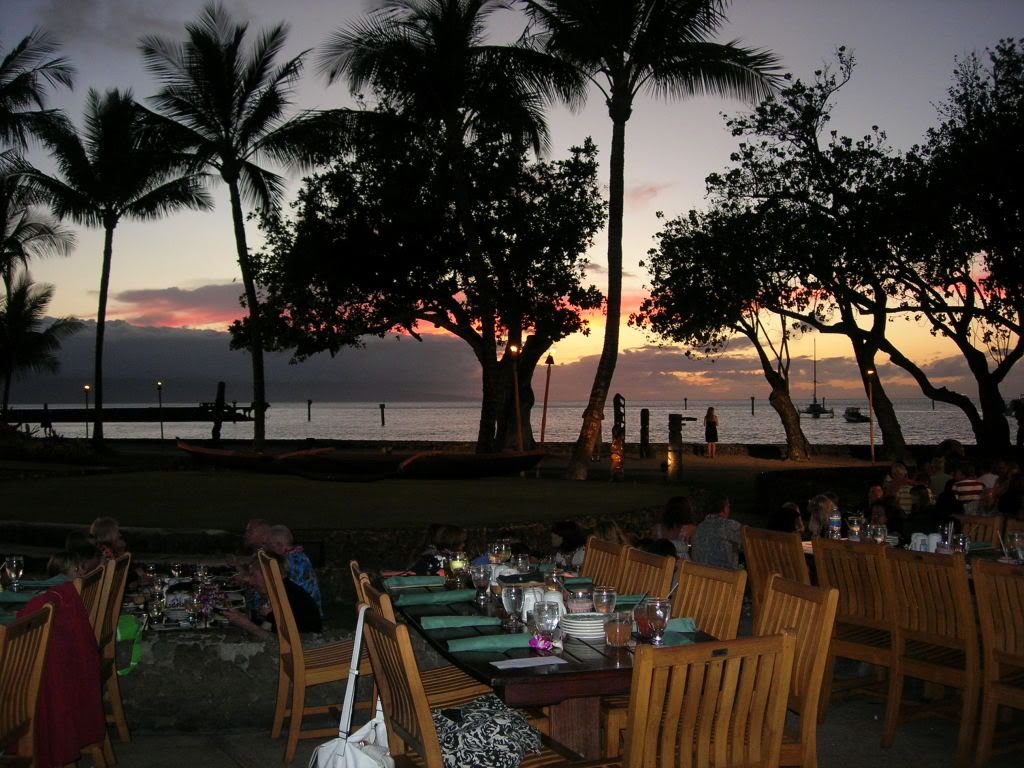 The view from our seats at the luau
And now I'm back, looking toward next year, and wondering how we're going to top this spring break adventure.
So that's this month's Party On The Ninth question - if you could go anywhere in the world for spring break, where would it be?
Post a comment and you could win a tropical-themed prize pack, specially selected for you in Hawaii. Be on the lookout for comments from the other Nine Naughty Novelists as well, since I completely forgot to collect their answers to the question in advance. :) Sorry, guys, I guess my brain is still on island time.